Quick Search

BBZ-E
Best Performing for de-ionizing larger objects
Gun-type Ionizers
Newly developed
Enormous power over big plastic products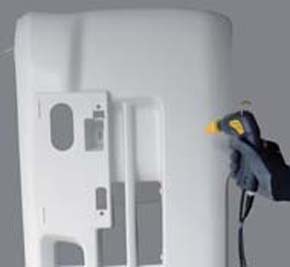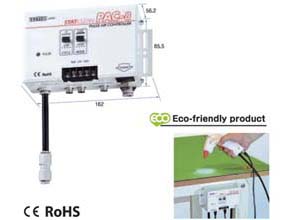 PAC-8 Pulse Air Controller
Saving up to 60% of the air volume for the same ionizing effect.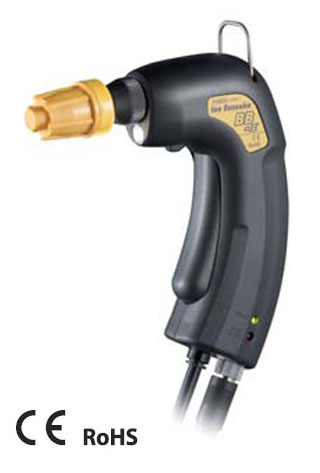 Ideal for neutralization and dust elimination of big plastic products made, for example, by standing up.
Ionizing method:Piezoelectric high-frequency AC corona discharge.
Electrode needles:Tungsten.
Silent Straight Nozzle with outstanding silencing effect is mounted, reducing the wind roar noise.
Compact and lightweight model with an ergonomically designed grip that fits the hand comfortably. (Casing is made of resin.)
Super luminosity LED light below the nozzle illuminates dust particles.
Safe design with a high-frequency voltage transformer built-in. Applied for low voltage 24VDC, supplied with the dedicated AC adaptor.
"ON" lamp and High Voltage Alarm lamp on both sides of the grip, enabling operators to check the operational state at a glance.
The AC adaptor is with a long cable, enabling to use the BBZ-E in a widespread area.
Technical Specification
Ion generation method
Piezoelectric high-frequency AC corona discharge
Applied voltage
2.0 kVAC
Power supply
DC24V ± 5%
Current consumption
100 mA (max. when using LED light)
Ion balance
within ±10V (Test value: at 0.6MPa and 150mm)
Decay time
within 0.5 sec (Test value: at 0.6MPa and 150mm)
Neutralization area
50 mm ~ 600 mm
Dimensions (H × W × D)
152x26x132mm
Weight
198g
Air supply pressure
0.1 ~ 0.6 MPa
Air supply hose diameter
Ø6 mm x Ø4 mm
Airflow
194 L/min (at 0.3 MPa) / 344L/min (at 0.6 MPa)
Noise level (measured at 1 m)
77.3dBA(at 0.3 MPa) / 85.5dBA(at 0.6 MPa)
Ozone production (measured at 50mm)
0.05 ppm or less (at 0.3 Mpa)
Operating temperature
5 - 40 °C
Humidity
35 - 85%RH (non-condesing, non-freezing)
Material
Casing,Trigger,Light Switch: ABS (Heat-resistant)
Needle Pole: Tungsten
Nozzle, Support Material: ABS (with glass fiber)
Accessoires
AC Adapter AD24-ITB-E
Instruction manual
Unique performance by high pressure blow-off for such big products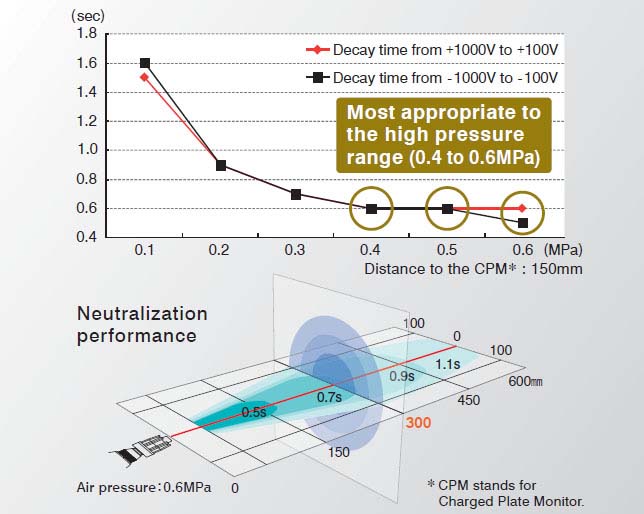 Part Number
Description
Price
USD
AL-15-G7
Compressed Air Flex Line, 6mm OD / 4mm ID, Working lenghts 15' (~4.5m)
BBZ-E
Ionizing Gun. Best Performing for de-ionizing larger objects. Made in Japan.