Quick Search

ESD Vacuum Cleaners
ESD Vacuum Cleaners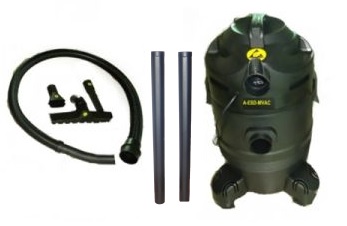 Features:
True static safe design. All components are made from conductive plastic which is grounded and will not generate or accumulate static charges.
True high Capacity:  More than 9 gallons (35l). Largest capacity in its class.
Reasonable priced HEPA filters
Dry and wet vacuuming
---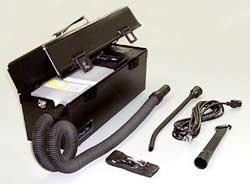 The most widely used, least expensive, ESD safe, 0.3-micron filtration service vacuums in the world.
Affordable Model
Electronic Model
---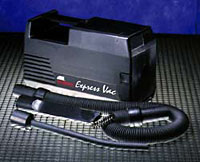 The ESD Safe A-ESD- PortaVac Vacuums are smaller, lighter, and more compact than A-ESD-VAC Series Vacuums. Powerful and light to carry. The 0.3-micron filter captures ultra-fine particles in disposable cartridge filter. The A-ESD- PortaVac Series only weighs 6 lbs. but has 600 watts of power.
---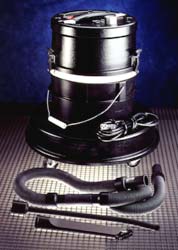 he High Capacity Vacuum system. Designed for large volume applications where dry fine particle pickup is a must. The cost effective solution for the user who works with high volumes of fine particle debris for cartridge rechargers, Service Depots, shop dust, mechanical clean up or industrial printing. Unique 5 gallon style canister filter seals quickly for disposal, and holds large quantities of debris.
---