Quick Search

IPC20-E
Ion Parts Cleaner
Small desktop type for cell-production units
New-Compact
Cleans work pieces with ions and collects dust forcibly by using the dust collector.
In normal air blow, static electricity is generated between air and the tray because of friction. This static electricity prevents dust removal. The charged foreign matter adheres to other parts, which may lead to re-contamination or secondary contamination.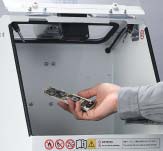 Features
The compact integral unit is ideal for cell production or cramped places.
A photoelectric sensor controls the air blower making it possible to operate with one hand, whereby boosting efficiency.
The air blow time can be adjusted between 0.5 and 5 seconds. (Initial setting is 3 seconds.)
Hood opening: W330×H150mm (W330×H240mm: when the sectional acrylic window is open)
Installed with a small powerful ionizer (static electricity eraser) with mini fan type, SDJ-08.
The IPC20-E exhausts foreign matter through a pin spot nozzle in the static electricity removal space. The exhausted foreign matter is collected by a small dust collector so that you can keep your workplace clean.
Enforce and complete procedure for perfect static elimination and dust-off by absorbing air and ion blowing in the system of this Ion Purifying Control Equipment.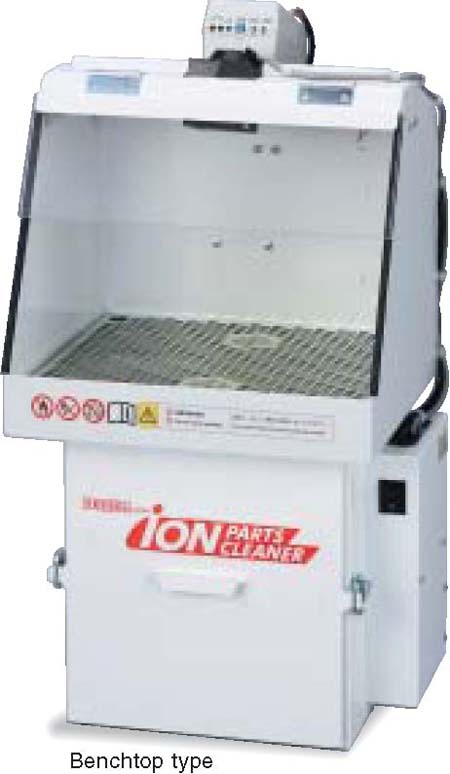 Applications
Ion-cleansing of products (removing static electricity and dust), Removal of static electricity and dust before silk-screening, Cleansing of circuit boards, Removal/attachment of liquid crystal film, Removal of static electricity and dust from resin-made products, The final ionizing and dusting off before the packing process.
Technical Specification
INPUT VOLTAGE
Single-phase AC100V (50/60Hz)
POWER CONSUMPTION
70 W (50Hz) / 75 W (60Hz)
CURRENT CONSUMPTION
0.42 A (50Hz) / 0.4 A (60Hz)
DUST COLLECTION METHOD
Cylindrical Cartridge Filter
DUST COLLECTION AIRFLOW
1.6m3/min (50Hz) / 2.0 m3/min (60Hz)
STATIC PRESSURE
0.35kPa (50Hz) / 0.50kPa (60Hz)
TABLE SURFACE
CONTROLLED AIR SPEED
0.8m/sec (50Hz) / 1.0m/sec (60Hz)
DUST COLLECTION CAPACITY
0.5 L
DUST COLLECTOR OUTPUT
50 W
AIR PRESSURE
0.4~0.7MPa (Use clean air)
AIR HOSE
Ø6 × Ø4mm
WORKING TEMPERATURE RANGE
0 ~ +40 °C
WORKING HUMIDITY RANGE
20 ~ 80%RH
NOISE
56dB (A) (50Hz) / 58dB (A) (60Hz)
DIMENSIONS
H669×W345×D350mm
WEIGHT
21kg
ACCESSORIES
SDJ-08 × 1, AD24-IT-EX ADAPTER Adjuster × 1
* Domestic model also available as IPC-20 with an input power supply of 100 VAC. Please inquire at time of order.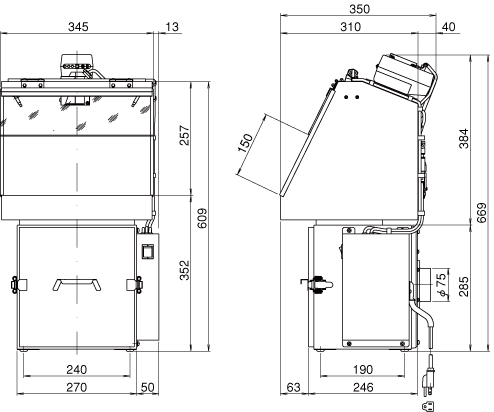 Part Number
Description
Price
USD
IPC20-E
Ion Parts Cleaner, Small desktop type for cell-production units
Get quote
Get quote - Special Order. Please e-mail or fax at 570.842.4290 for pricing.