Quick Search

EPS-02S/02M
ESD SOLUTION
WRIST STRAP Series
Static Electricity becomes today a substantial cause of the poor quality of Products discharged in the assembly procedures of mobile phones and digital cameras especially.
However by having installed Wrist Strap over your wrist around such static electricity will be grounded and no harm over the products on your working table.

This EPA marking is placed over VESSEL tool for safety. EPA stands for Electrostatic discharge Protected Area.
METAL BAND
EPS-02S
Small size
EPS-02M
Large size

Just fitting over your wrist and WASHABLE by ultrasonic cleaning.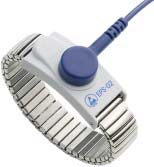 Features
Flexible free sized band(Ever Band) alienates the poor-contact to earth.
Wrist Metal Band is instantly washable and repeatedly usable, economical!
Metal band installed in the plastic case is adjustable for its length control.
Non-damage Safety Band with round and smooth edges.
Non-allergy stainless steel alienates poisoned nickel melted.
Metal Part : High class stainless steel (SUS316L)
Band : Stainless steel generally used with wrist
watch (SUS304)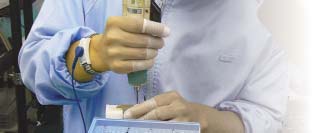 Metal band washable and repeatedly/ cleanly use. Solid Metal band just fits right around your wrist and keep its earth contact feeling and keep static electricity goes away.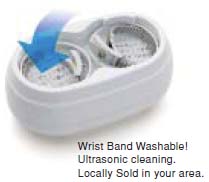 Technical Specification
Snap Hook Plate
ABS Resin made
Metal Part
Stainless steel (SUS316L)
Band
Stainless steel (SUS304)
Band Length
About 130mm (No.EPS-02S)
About 160mm (No.EPS-02M)
Resistance
1MΩ resistor or more between Band Part and Ground Cord
Accessories
Ground Cord, Full Length 1.8m 1MΩ Currency Limit Resistor applied and Crocodile Clip