Quick Search

SDJ-02R
Static Electricity Eraser Unit
SDJ-02R
Static electricity causes contamination by dirt or dust. It is generated in molding where strong compression or friction occurs, causing airborne dirt or dust to adhere to the work the moment it is taken out the mold.
Immediate Static Elimination right after the articles taken out of the injection mould.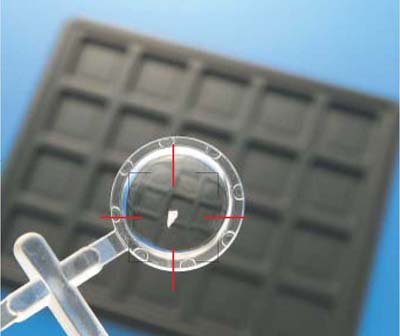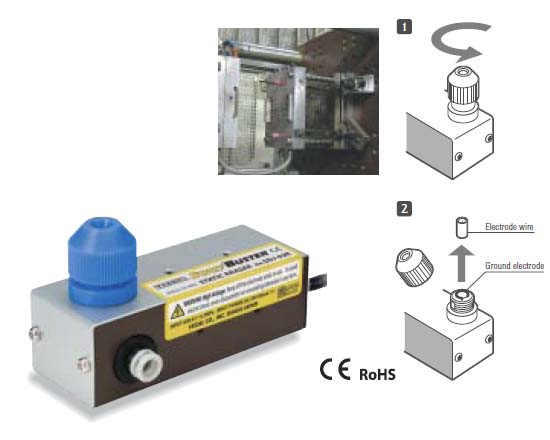 The SDJ-02R is a small, lightweight and handy static electricity eraser that can be installed directly on the chuck plate of the extractor. When the extractor takes a work from the mold and hands it to the conveyor line, the chuck plate is holding the work while the SDJ-02R blows ionized air on it, which effectively removes static electricity.
Static electricity can be removed continuously or intermittently during work holding and handling as demanded by the charged condition of the work.
This kind of control normally requires a sequencer or solenoid valve built into the extractor, plus air supply and electric power.
Features
Super-small and lightweight, the entire unit can be installed on the moving part of a robot or the innermost space of an automated machine.
Designed for safety with built-in discharge parts, high-voltage cable and high-voltage build-up parts.
Uses a 24V DC power supply for safety.
Can effectively use the molding cycle by installing on the chuck plate of the extractor.
Products of stable quality can be manufactured by keeping dust and dirt away.
Easy one-touch replacement of the electrode wire unit.
Applications
Applicable for dust and chip removal from moulds and products, static elimination off injection mould, dust off, improving "Take-out" off the mould, to assemble with anti-static cleaning and installing into automation machine.
Technical Specification
| | |
| --- | --- |
| INPUT VOLTAGE | DC24V±10% |
| POWER CONSUMPTION | 80mA |
| OZONE PRODUCTION | HIGH VOLTAGE AC CORONA DISCHARGE |
| OUTPUT VOLTAGE | AC 3.0KV |
| AIR PRESSURE | 0.1 ~ 0.3MPa (Use clean air 0.2MPa recommended) |
| AIR HOSE | Ø6 × Ø4mm |
| AIR CONSUMPTION | 210 l/min (0.2MPa recommended) |
| WORKING TEMPERATURE RANGE | 0 ~ +50 °C |
| WORKING HUMIDITY RANGE | 35 ~ 65%RH |
| DIMENSIONS | L92×W35×H55mm (Excluding projection and tube) |
| WEIGHT | 175g |
| STATIC CHARGE DECAY-TIME | <0.7sec (±1000V→±100V,measured at 150mm from the nozzle at 0.2 MPa) |
| ION BALANCE RANGE | 0V ±30V (measured at 150mm from the nozzle at 0.2 MPa) |
| OZONE PRODUCTION | <0.03 ppm (measured at 300mm from the nozzle) |